OHMME makes über-stretchy, elegant workout wear. Right now it's 80% off, get it before it's gone.
In a way, my appreciation for technical activewear was what got me into techwear. That and my appreciation of cyberpunk-adjacent aesthetics. But on most techwear forums clothing for sports and working out is ignored. While hiker aesthetics has become its own techwear subgenre, sports clothes designed to let you push your body to its limits is a niche that is less explored.
Nike and Adidas are popular brands with the techwear crowd of course, but more for their fashion items and hikercore stuff than for sportswear. But there are also a couple of smaller brands making great-looking, high-performance sportswear, well worth looking into. Satisfy Running, Isaora and Lululemon are a couple you may have heard of. Even smaller and less known is the British brand OHMME. Its founder, Louis d'Origny, recently gave me a couple of items to try out.
Premium grayman style
My package contained a t-shirt, a tank top, a hoody, a jacket and a pair of shorts. What is immediately apparent is that these items are all neatly designed in beautiful, subdued colorways: grays, black and navy. For anyone who likes to bring a premium grayman vibe to their high-output activities the style is spot on: the synthetic materials have a high-quality feel, they are highly functional and, at least partly, sustainable.
There is also an extraordinary amount of stretch to them, a reminder that OHMME started out making clothes for yoga. The stretchiness is nice for other activities as well, however. And it means that even though the clothes are form-fitting they will not impair your range of movement at all.
As I'm writing this OHMME is clearing out its inventory, and there's a site wide sale, at 80% off. Let me just straight up say that these are insane deals. If you need new workout clothes, get them before they're all gone.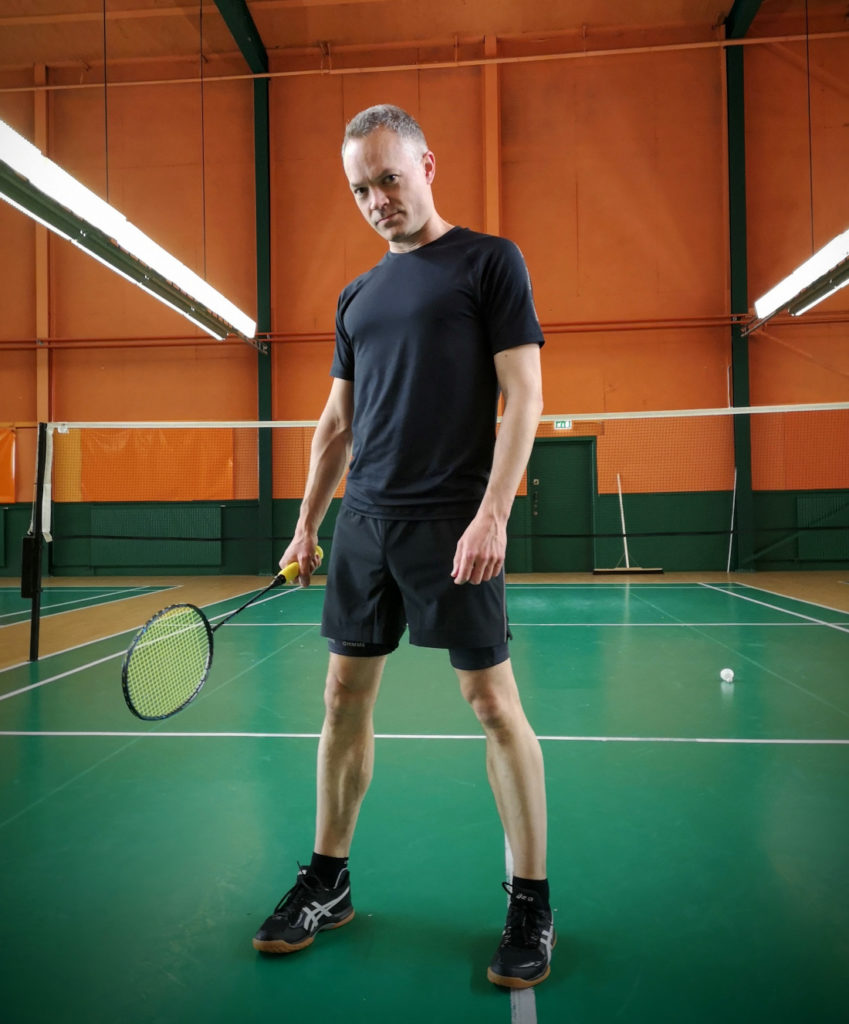 Supreme stretchiness
I've been wearing my OHMME clothes for HIIT, badminton, running and slacking. The Pulse T-shirt is just superb for the two former activities. Flatteringly slim-cut and – with 16% elastane mixed into the polyester – so stretchy you'll never feel any tension resisting your movements. The Torque Vest is still stretchy at 8% elastane, and is partly made from recycled S.Café polyester. As for odor control, they are better than basic workout gear from Nike and Asics – which tend to get very smelly after a workout – but not as good as merino wool or silver treated synthetics. I find that OHMME fits true to size, and slim. (For reference I'm 180 cm, 70 kg, 99 cm chest, M in tops, S in bottoms.)
The Momentum Shorts are entirely made from recycled polyester and they are even stretchier at 20% elastane, excellent for any type of workout where you are jumping, lunging and stretching. These three pieces are all fine for running as well, but as you don't particularly need the supreme stretchiness (other than for obstacle courses) I prefer even lighter and more breathable garments, even if they have less stretch.
The Kinetic Jacket, however, is great for running. Not only is it highly comfortable but it looks super clean. I got the limited edition version, with an oversized 3M stripe on the back which provides safety for night runners, and just is a cool feature. But the classic version has the advantage that it looks clean front and back. The Kinetic feels too flimsy to me for wearing casually, and the high-viz back on the limited edition definitely adds to the athleisure vibe, but take the jacket for a jog and it feels great: soft and warming without getting in your way.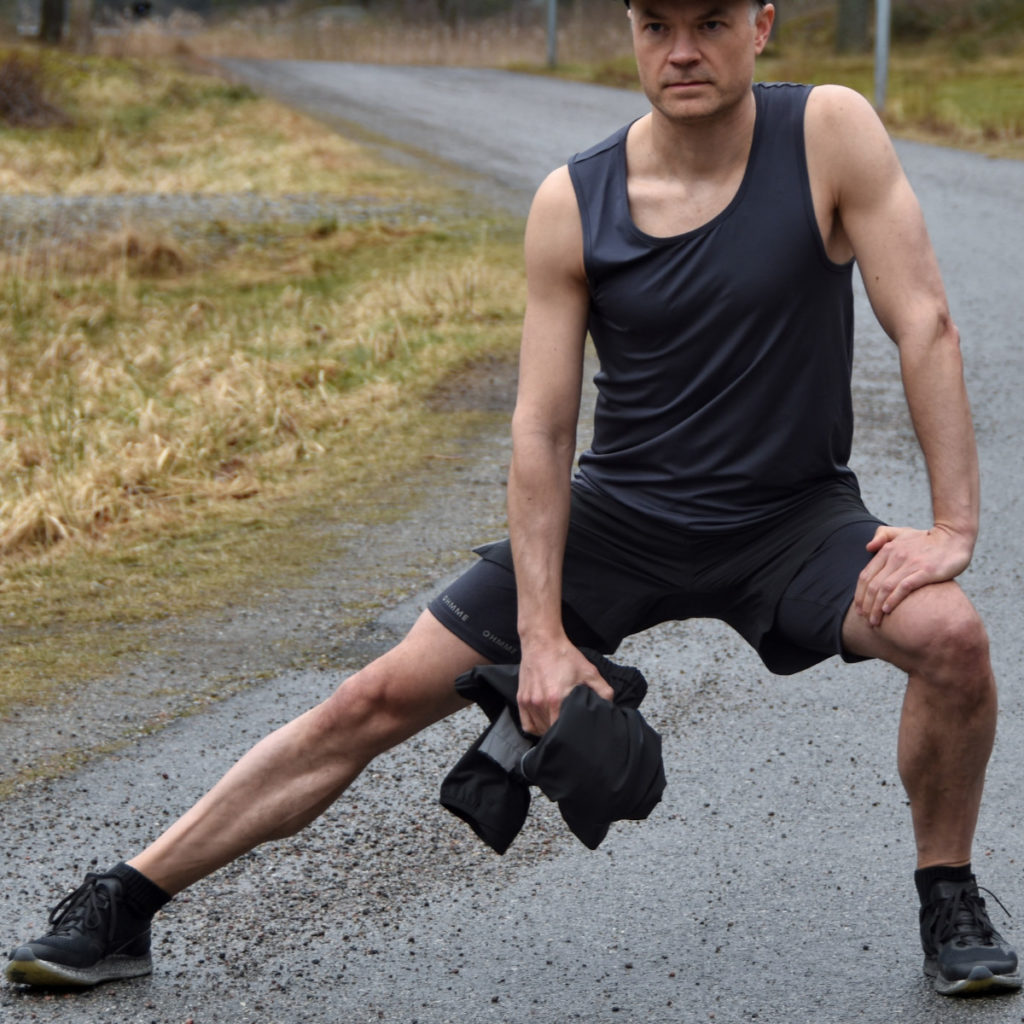 Cooling coffee tech
Last but not least the Tao Hoody is the one item I have not worn while exercising. Instead I have been using it for casual wear, inside and outside. It looks great with a relaxed hood design and beautiful, tight cuffs. What is interesting about it is that even though it is made from a substantial, lustrous polyester, it is cooling when you put it on. The first time I pulled it on was a cold afternoon and I was looking for some warmth – which I did not get. I was surprised at how cool the hoody felt.
These properties come from S.Café polyester, a synthetic yarn that has been treated with coffee grounds to change the properties of the filament. According to S.Café, this treatment improves odor control, UV protection and moisture wicking, cooling the skin. While I haven't performed lab tests to verify all these claims, the cooling feeling is definitely real, and will be a boon in hot climates and when you want to keep from overheating.
Are OHMME's clothes worth the price? At full price I would say mostly yes, if you want a slim fit, supreme stretch and unrestricted range of movement. These pieces look and feel better than my Nike/Adidas/Asics equivalents, they are less garishly branded and not substantially more expensive.
At their current prices, 80% off, this is probably the best deal on activewear you can find anywhere right now. If you like the look, head over to their site and go crazy.